Overview
The XCT series lab jig separator is used for gravity concentration test, such as gold, wolfram, coltan, tin concentrating and etc.
This lag jis separator is simulate the industrial jig separtor function, for test if the jig concentrating's efficiency and recovery rate.
Specifications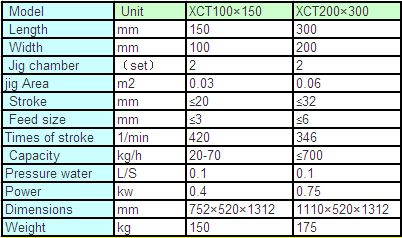 Inquiry
Please enter your demand such as Raw material type, Capacity, Feeding material size, Final product size. To become our quality clients will have access to a 2%-10% discount of contract!